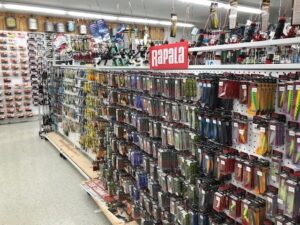 A family owned business since 1946, Frankie's Live Bait and Marine started out of Chisago Hardware store, when Frank Dusenka Sr, took the hardware over in 1968. Frankie and Brad, as just young kids, starting selling live bait to local anglers. Frankie and Brad loved trapping bait and ran the bait shop daily, earning enough money to buy a couple boats, in hopes of selling them to local anglers.
Today, Frankie's Live Bait and Marine is the world's largest Ranger Boat Dealer and a Minnesota Fishing Hall of Fame Inductee. Frankie and Brad's father, Frank Sr, would always say, "if you don't get out of bed and go to work, that's fine, when that bait store is gone, I'm going to put hardware in there".
The brothers grew up with the fear, that if they didn't run the business right, it wasn't going to be there. And really thinking about it now in 2018, after 50 years, that's the way business is. If you can't do it right, you won't be doing it at all. We look forward to the next 50 years on this corner.
Call us at 651-257-6334 to check our live bait inventory.