When you come to the bait store you may notice that the walls are lined with photos and posters of some of the world's top fishermen and events that shaped modern fishing as we know it today.  This article shows an advertisement that Chuck Hamer ran for Frankie in the mid 1970s.  Frankie was about 15 years old at the time.
Here is what Frankie has to say about the ad.
Before Al Linder there was Chuck Hamer who started the Pro Fisherman company.  He came out with a full line of private label rods and reels.  Tinsel tail jigs were his deal.  He had a quarterly magazine just like what we are doing with Frankies News (link to sign up).  He put this ad in the magazine.  I got to spend some time with Buck Perry.  Buck is considered the father of modern fishing and invented spoon plugs.  Buck taught me how to speed troll with spoon plugs.  I decided to take guys out and teach them to speed troll. When the ad hit, I got so busy I would go out twice a day.  We did not have to catch fish. I taught them how to speed troll.    It was $35 for one person and $50 for two.  I did it for 3 years.  1975 – 76 -77.  I did so much that I got tired of doing it.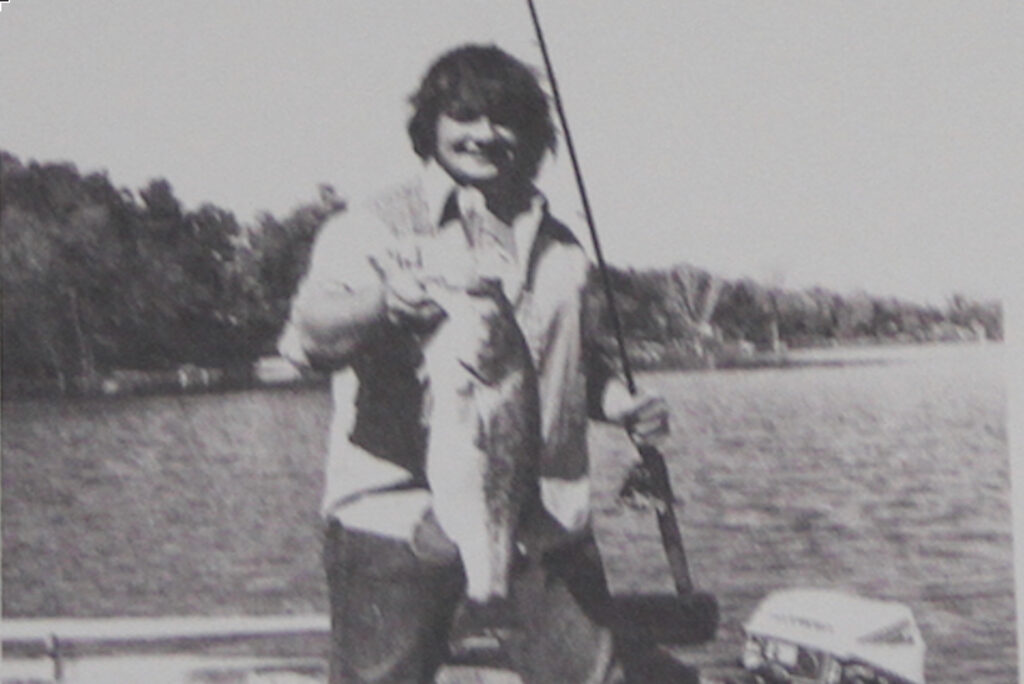 So, who is Buck Perry?  Buck's dad used to take him fishing in South Carolina in the 1930s.  Buck was an observant kid, but the old man was a creature of habit.  They often fished the same spots because they caught fish there before.  Buck was observant and analytical, he ended up teaching physics, mechanical engineering, and diesel engineering in the navy.  His passion was always fishing. 
While fishing with his dad Buck noticed that the fish would move from deep water to shallow water along consistent paths.  Some days the fish showed up and some days they did not.  It was logical that since all other animals reacted to weather conditions, why should fish be any different just because they lived underwater? Since most fishermen faced the shoreline to do their fishing, it became obvious that most of the time, most of the fish in the lake had to be behind them in deeper water. These were startling thoughts for a 13-year-old kid.  Buck invented the spoonplug.  Today when you go into a tackle shop about 30% of their inventory is a form of spoonplug.  Buck wrote:
Spoon Plugging Your Guide to Lunker Catches