Frankie Dusenka got into minnows early in life.  On Sunday mornings Dusenka's dad used to take him to the hardware store where he discovered "there is a dollar to be make in minnows and worms."  "And it was a fun dollar," Dusenka says.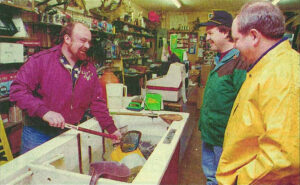 At age 12 Dusenka started a bait business in the corner of his father's Ace Hardware in Chisago City, Minnesota.  "We sold minnows and a little bit of tackle," he said.  Dusenka's cash register was a cigar box.  Then he upgraded to a tackle box.
Today Dusenka (33) operates Frankies Live Bait and Marine that occupies a city block in Chisago.  "It was the bait business that got me here," he said.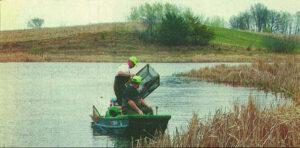 Dusenka still gathers minnows with two trapping trucks that visit 25 minnow ponds around the state.